City War Military Base Army Tower Building Blocks Set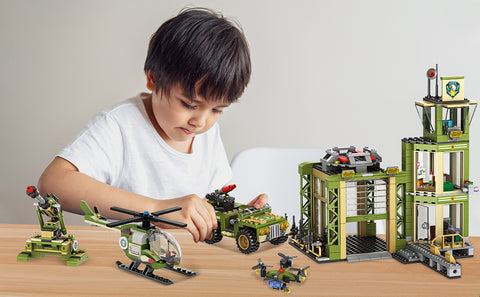 Kids can protect the citizens of the city with the action-packed fire rescue building set, featuring a 3-level army station.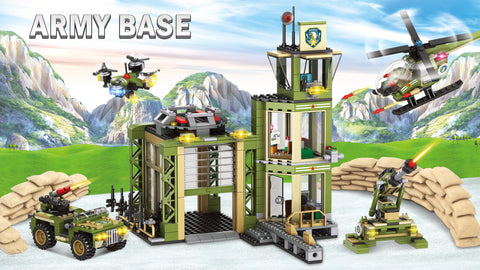 This military base kit will let kids create endless city war adventures.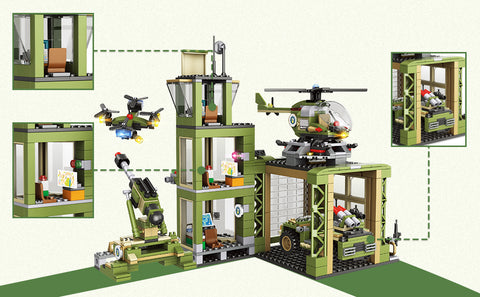 This military base is equipped with an office, relaxation room, Scout toy tower, and a helicopter for aerial reconnaissance.